Welcome from our Executive Director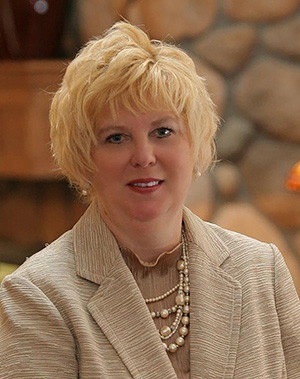 Dear Friends,
Thank you for taking the time to visit our Hospice site.
We live in a death denying, grief-avoiding culture. Because of this, I find myself constantly searching for the language that is both accurate and inspiring to describe the work we have been called to do at Stedman Community Hospice.
At Hospice, we are witness to the benefits of "whole person care", meeting the physical, emotional and spiritual needs of individuals/family ideally at the moment of diagnosis of their life-threatening illness. We focus our attention on the individual rather than the illness, and recognize the importance of extending our care to the patients' friends and family as well.
Through our Day Wellness, Community Outreach, Residential End of Life, Anticipatory Grief and Bereavement, Horticultural and Educational programs we can truly journey with you by offering compassionate understanding care and support.
Together with our incredible staff, volunteers and St. Joseph's Lifecare Centre, we encourage and support our patients to live life to the fullest until they die. Also because of incredible community support through donations to St. Joseph's Lifecare Foundation, our patients and families will never see a bill for the compassionate care they need and deserve!
In my career, I have been privileged to work with individuals and their families who are facing death. They have been my teachers and have gifted me with a heightened appreciation of every moment of life. I am enriched with growing gratitude for the privilege of bearing witness to the intimate experiences of the dying and those who love them. Thank you for entrusting us with your care, or that of a friend or loved one. It is the highest honour for us to provide compassionate care to everyone who comes through our Hospice doors.
Very sincerely,
Cheryl Moore,
Executive Director